Cassidy had a wonderful birthday party. The girl has been so spoiled this last week! First of all, last week we had a birthday party with her cousins and Baba (steves grandma) then on saturday night she went for a sleepover at her other cousins and got more birthday surprises and then on tuesday we went to Brandon to have another birthday party with the Grandparents. We even had her old friends from Brandon come before the moved away to BC.

Liam loved the balloons and they were attached to him most of the night.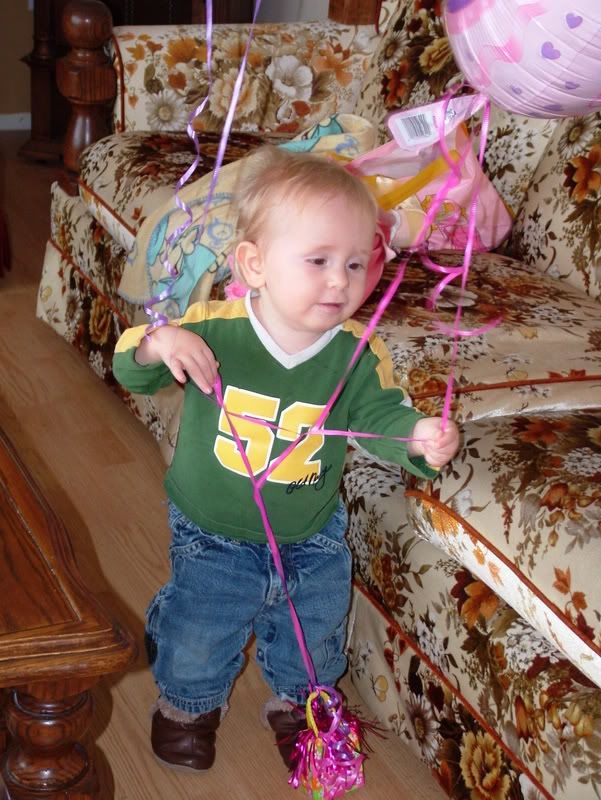 My second attempt at her princess cake. I think this one turned out better then the first.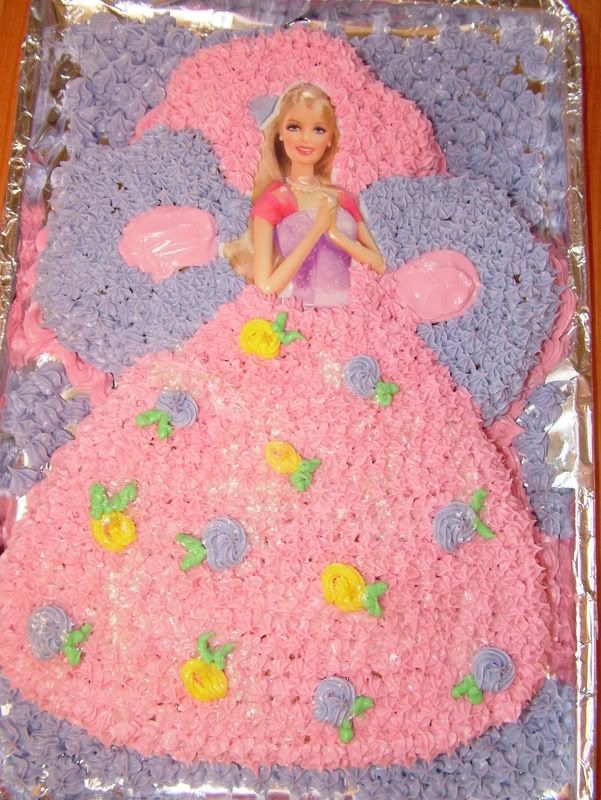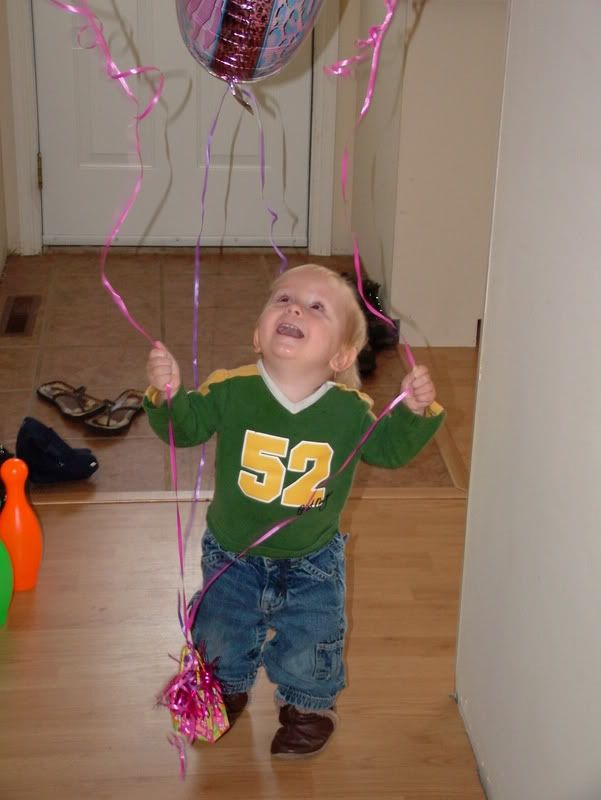 Enjoying supper with Caleb and Victoria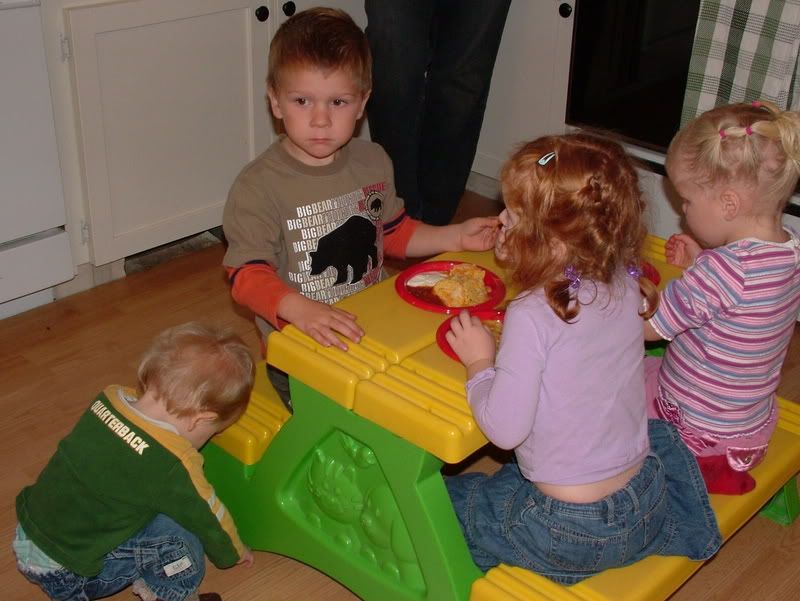 Cassidy, Victoria, Aidan & Caleb.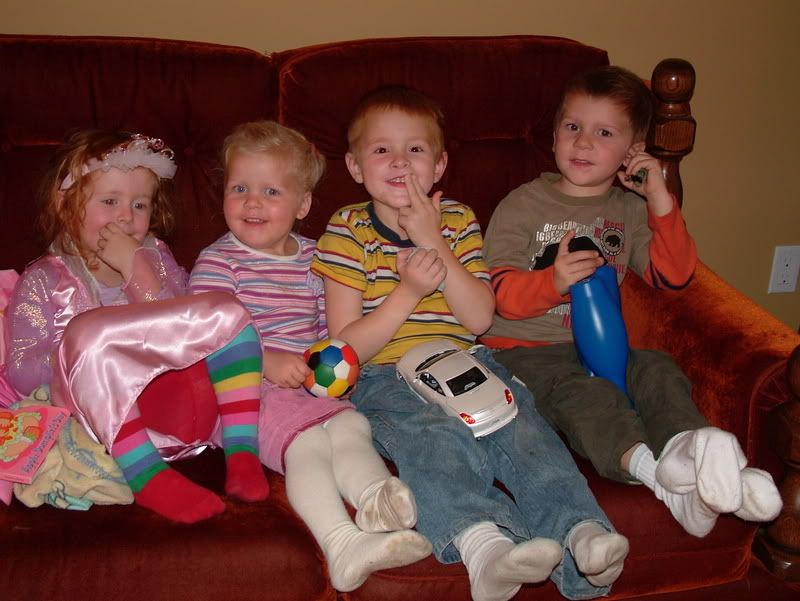 Everyone else enjoying supper.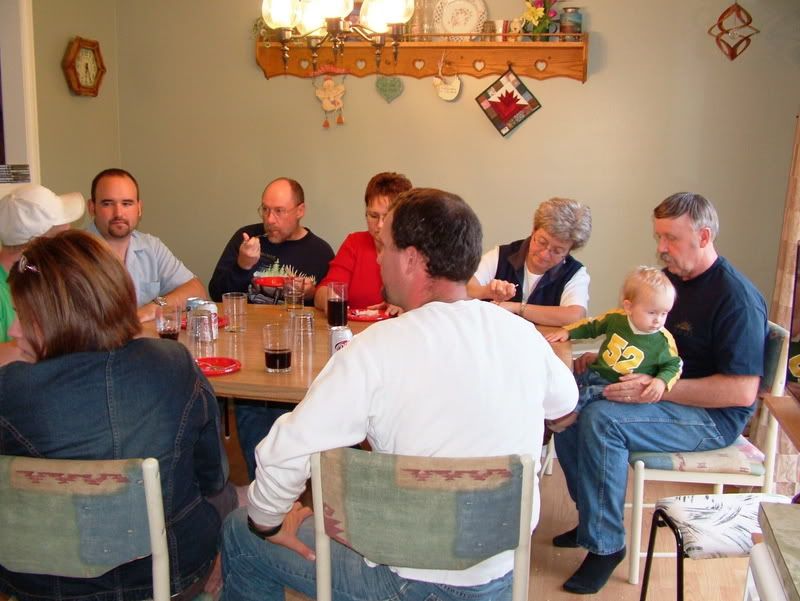 Cassidy displaying her princess sleeping beauty outfit she recieved from her friends. She will not take it off.