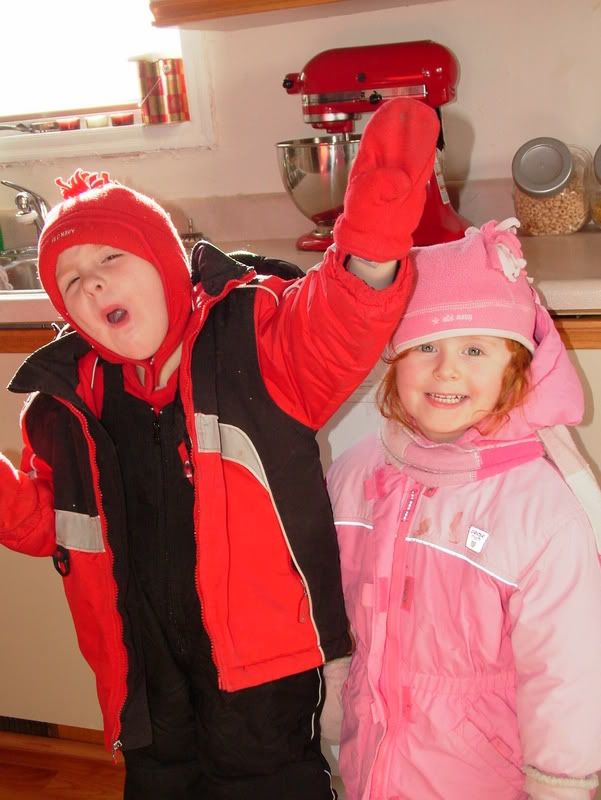 Literally!! We just got over 20 centimeters of snowed dropped on us in the last 12 hours. So insane!! Last night at supper time, I left to drive to pick up Steve. The roads were terrible and I was being cautious. As i got off the disreali overpass and turned left on main street, i fishtailed and ended up doing a complete 360. Yes, during rush hour traffic. Thankgoodness for a red light holding up the oncoming traffic. I ended up in the same position and continued driving. The kids were all asleep soundly in the back and didn't remember a thing. I then made Steve drive home. I hate driving in Winnipeg in winter!!
So this morning Steve was late for work because he had to dig his way out. He shoveled himself out of the entire back lane but he made it. As you can see from this picture. I can not open my front door.
And this is out the back door. Crazy!! It is supposed to be very very mild this week so I am sure we will lose alot of it.