It was a cold, wet, rainy weekend but it didn't stop us from haveing a fun birthday for Liam. Yes we were all stuck inside. I would have loved to move it outside so the kids would have more room to run around but the weather just didn't cooperate.
Saturday during Liam's nap, we filled up a zillion balloons with helium. When he woke up and saw everything, he wasn't sure which one to grab first. He was pretty overwhelmed but very excited.

We enjoyed lots of good food, Liam loved his gifts and the kids had a treasure hunt!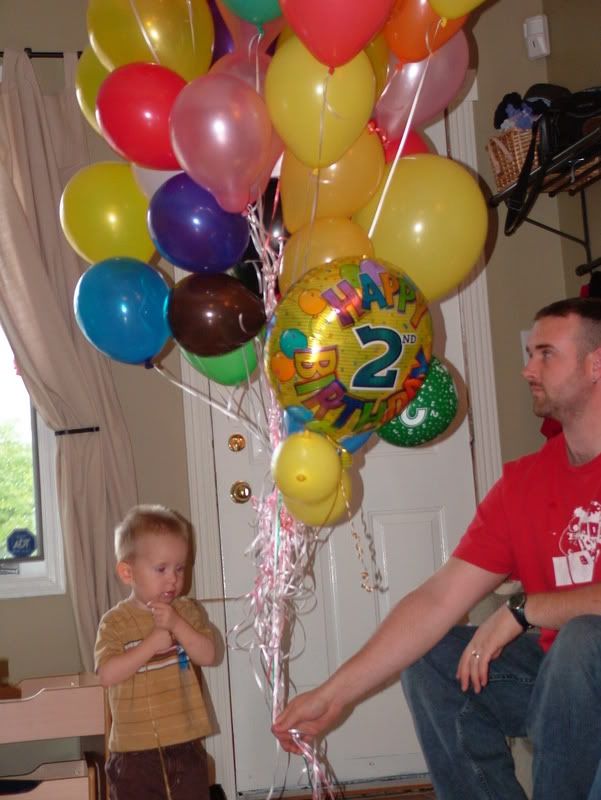 Due to our crazy week, I didn't have time to create the balloon cake I had invisioned, so Granny brought an icecream cake (with loads of yummy toppings) from the Beach hut. I don't think I could have made anything that tasted this good.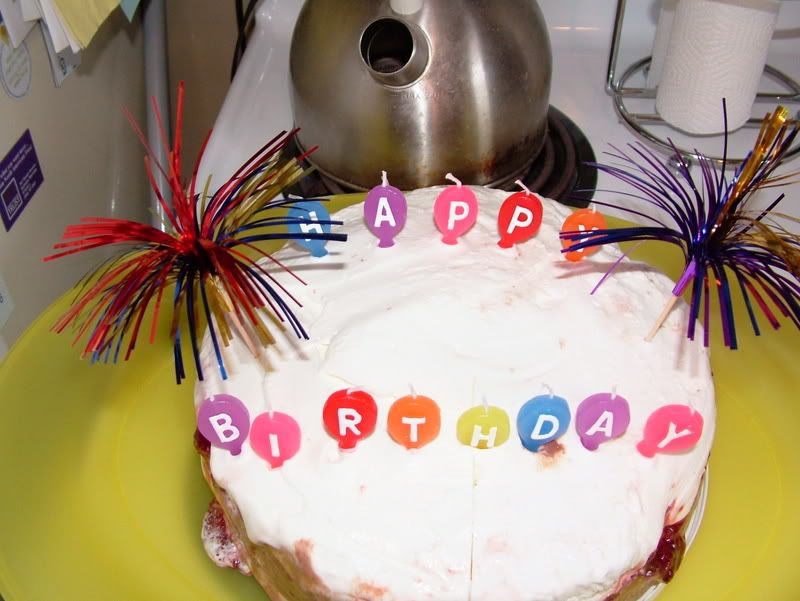 Liam got loads of great stuff but at the end of the night all he really wanted was the balloons.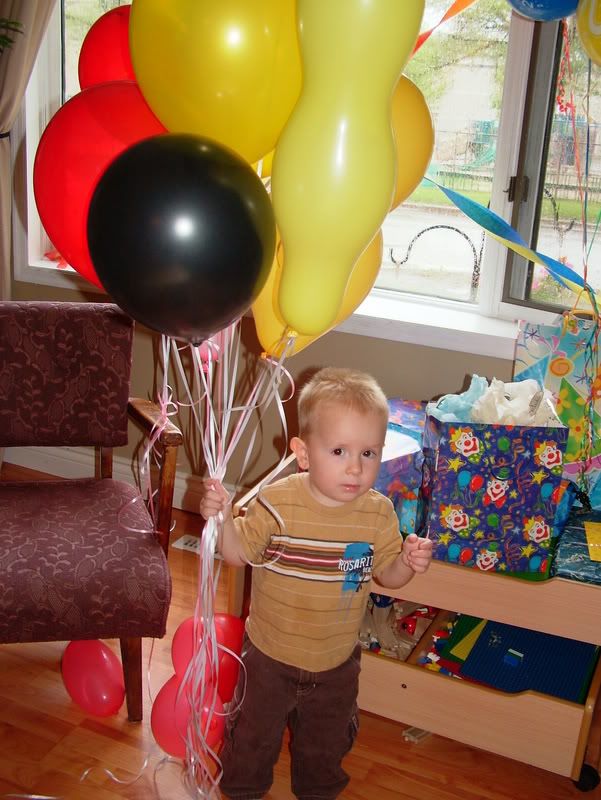 Sunday turned out to be a beautiful day. The sun finally came out. We dropped Steve off at the airport for another week in Calgary and we headed to St.vital park to meet some friends for a picnic. It was packed there but the kids sure enjoyed themselves!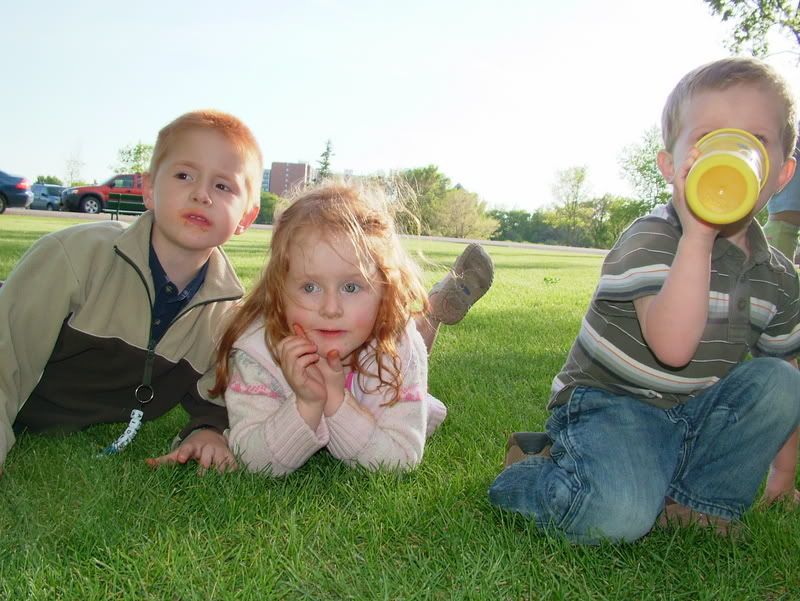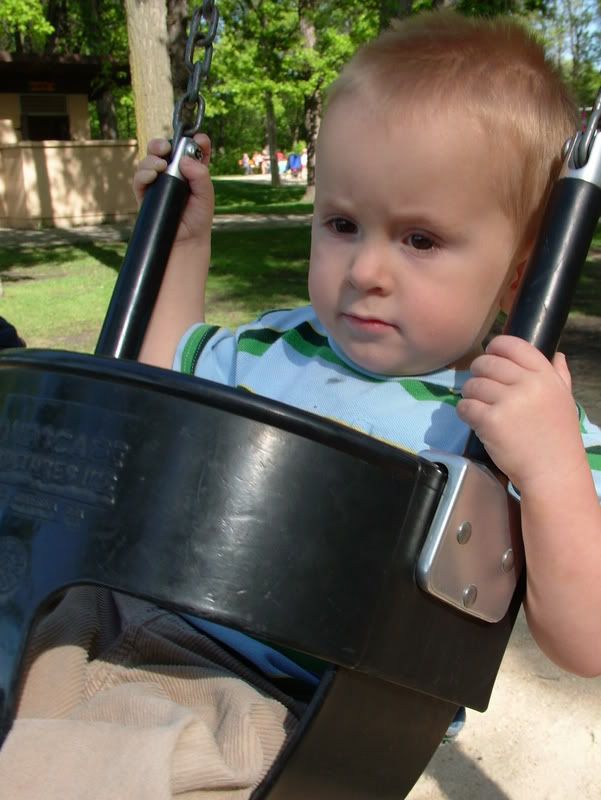 It is now tuesday and we are counting down the days for this week to be done! It is raining again today, as it was yesterday. I have been trying to keep the kids occupied inside. Yesterday, we planted my flowers during the few hours that the rain was not falling. Aidan's soccer game was postponed, the third one in the last few weeks cauze of the rain.